PRAGUE ATTRACTIONS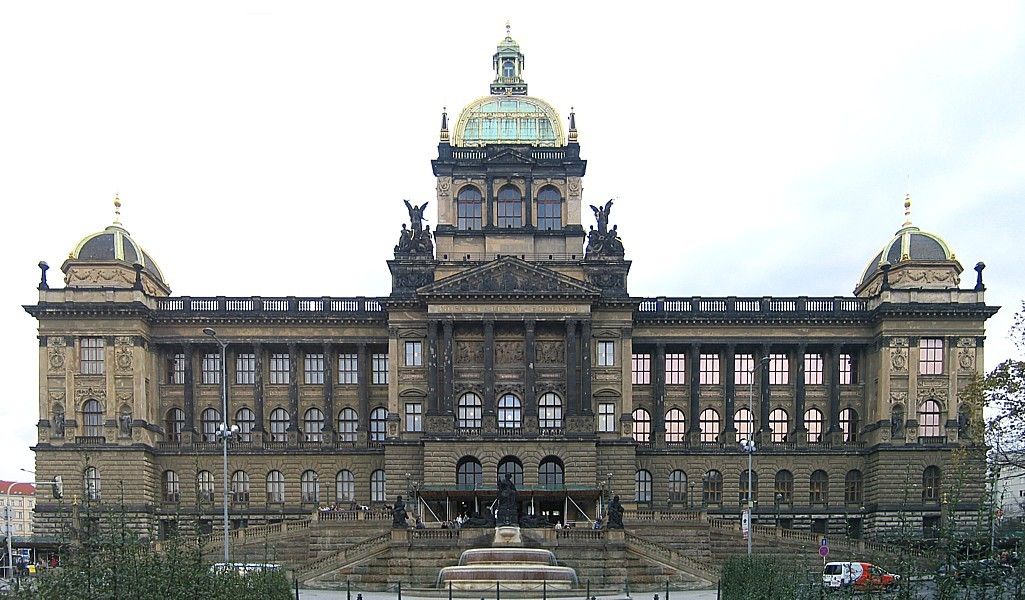 National Museum `Narodni muzeum` — the largest museum in the Czech Republic. Founded in the late 19th century. The height of the building near the80 meters, the width of the facade of 110 meters. Majestic structure built on the site of the former Equestrian gate.
Clearly visible: sitting on the throne of Bohemia (patron of science and art) and a young girl (the embodiment of the Vltava River, the old man — the river Elbe) .This building is the «Museum of Natural History and History» and the library (more than half a million volumes of books and 8,000 manuscripts) . On the second floor of the museum of historical (archaeological site, coins, medals). Third floor — science department.
Closest (3,5,7 minutes walk respectively) to the National Museum are apartments:Vaclavske Namesti 29, Nekazanka 12, Charvatova 10.